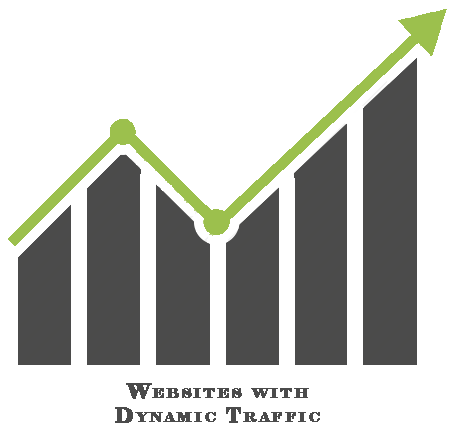 When you launch a website, you want people to visit it – the more, the merrier. You put in a lot of time and effort to create a website that appeals to your target market and spend a lot of time and money promoting your site. Persistence pays and soon, you start noticing days or periods when the traffic on your site suddenly spikes. This means that your efforts have started bearing fruit. However, this also means that your hosting plan should be able to handle increased load and offer uninterrupted services. In other words, your hosting plan must be efficient in handling website traffic spikes. There are various types of hosting services available in the market today. However, Cloud Hosting services are the most popular ones with websites having dynamic traffic. Let's discuss this in detail.
Before we start, let's list down things that a website with dynamic traffic needs from a web host:
I. Scalable resources to ensure the performance of the website during traffic peaks
II. Assurance of maximum uptime so that the site remains online when you are receiving the maximum traffic ever
III. Fast-loading speeds – since high-traffic implies more requests to process
IV. Cost-effective
1. Instant Scalability of Resources
Websites run on the resources allotted by the web host. These include RAM, CPU, etc. Every hosting plan allocates certain resources to the website. When you buy a hosting plan, you assess the requirements of your website and choose a plan with the right amount of available resources. However, since the site receives dynamic traffic, what if the traffic spike is higher than what your site can handle given its current resources. Cloud Hosting offers instant scalability of resources that can help you manage such traffic spikes.
2. Minimal Downtimes
Nobody likes a website that is frequently down or unavailable. Search engines don't like such sites either. You invest a lot of time and effort in creating your website. Imagine finally getting some important people to visit your website and as soon as they hit 'Enter' they get a message saying your site is not available. It will be bad for your brand's image and business. Buy Cloud Hosting from reliable service providers that offer 99.95%+ uptimes.
3. Speed of the website
Similar to a site being down, most people don't like a website that takes more than two seconds to load. On the other
hand, while people like sites that load within the blink of an eye, fast websites tend to increase conversions by allowing visitors more time to go through the site. Most Cloud Hosts integrate Content Delivery Networks (CDN) and caching to offer blazing-fast websites.
In a Nutshell…
If you own a website that receives dynamic traffic and your current hosting plan is failing to manage the load, then it's probably time to think about migrating to Cloud Hosting. Do let us know how you have carried out your site migration in the comments section below.
Related Posts